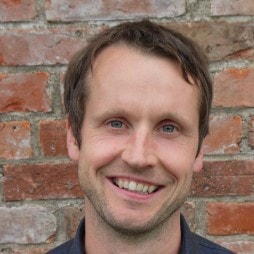 Simon Sewart
EvantoDesk comprises a fantastic remote team, taking care of our tech, customer service and sales departments. As such, our business is not family run. However, our business is a family-owned business. We have 2 major share-holders, my wife and I. We have 2 major helpers (mini-disruptors) - our 2 sons, aged 3 and 6.

We have 17 hens, 1 cockerel, 4 ducks and a goose. I remember watching a TED Talk called Eagles and ducks on leadership and, whilst enjoying and agreeing 100% with the message, couldn't help but feel protective of our little feathered friends; I mean, they are no eagles, but they do look out for, and protect each other, and add substance to our family life.
A little known fact is that EvantoDesk has a profitable sub-division - our hugely popular shop - managed by the youngest 2 members of the family.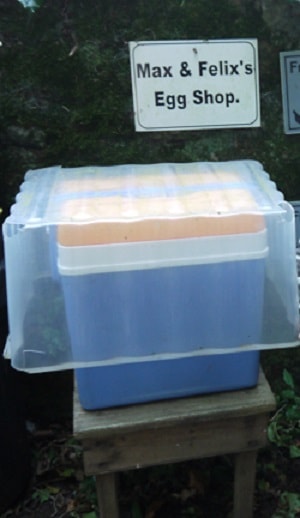 The question we needed to consider was if, and when, should we market EvantoDesk is a family-owned business?
We already knew what EvantoDesk was i.e.
EvantoDesk = tech business
EvantoDesk = rock solid reliability
EvantoDesk = innovation
EvantoDesk = industry leader
EvantoDesk = highly professional
and we already knew our beliefs:
in simple software with just the right amount of features.
in superior code.
in eliminating every unnecessary step in every process.
in a screen with no clutter.
in never, ever letting any customer or partner down, in any way.
But we needed to know….
…is there a way that family-business can = tech, reliable, innovative, leader, professional.
The only way to answer that was to research how, and what, people think when they think "family business".
We quickly discovered that, across the globe, family-businesses are the most trusted business model. An extensive recent report conducted by EY surveyed the 25 largest family-owned companies in 21 of the top global markets. The companies surveyed had average sales of $3.48 billion and an average of 12,000 employees.
The survey revealed that for many of these companies, being family-owned was key:
76% of companies surveyed use their family business status in their marketing materials in order to establish a strong identity, to differentiate, and to build trust with customers and employees.
Carrie Hall, an Americas Family Business Leader, carried out a recent survey into family businesses. She states:
"Family businesses and their leaders are the ultimate entrepreneurs. They must continually innovate to grow and pass on a thriving business from one generation to the next. Our survey demonstrates how this entrepreneurial thinking across generations results in business success and strong family ties."

Looking around, one can see that many large and well established business use their family–owned status as a huge marketing asset. In fact 35% of fortune 500 companies are family-owned.
Another recent (2017) EY report found that family businesses are growing faster than non-family enterprises.
One thing that was clear is that these businesses are large businesses. So, does the same apply to small and medium sized family firms? Henry Hutcheson, founder and president of Family Business USA and author of Dirty Little Secrets of Family Business states that:
if you are on the smaller end of the scale, and you're not truly professionalized, you can promote [being a family business] a little bit, but when you get to the point that you are understood to be a quality, reputable organization, that's when you [should] start to put more of the family message across.
So it seems clear that family-branding can be a huge assest to your business but perhaps it is best to wait until you are well established before doing so.
Take-Away:
At start-up stage, be proud of who you are and what you do but establish your credentials first. Prove yourself to your customers and build your reputation with those in your target market that aren't yet customers. Don't hide the fact that you are family-owned but don't make it core to your marketing strategy at this point. Instead focus on (in our case) being solid, reliable and highly professional.
Once you have become established then seek to find ways in which you can use your family-owned status as an asset, including bringing that message into your core marketing campaign.
Great sources for family-owned businesses:
American Marketing Association
Institute For Family Business (UK)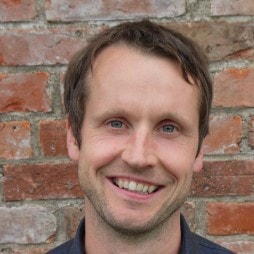 About the author: Simon Sewart is the CEO of his 2nd startup EvantoDesk.com (simple help desk software for small and medium sized businesses).