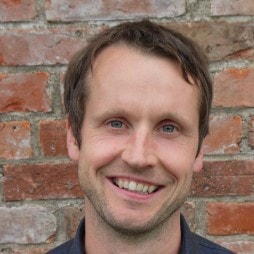 Simon Sewart
My first startup became a successful business and was sold after 5 years but the early days were rocky, rough and tough and we nearly didn't make it past the first 6 months.
It all began for me back in full-time employment. I had a bad boss, we really didn't get on. Looking back now, however, I cannot thank him enough. Without him my wife would never have said, just before Christmas -
"go for it or you'll always regret it!"
At some point in every entrepreneurs life, there is that seminal moment that gives them the final push; the final push to leave the comfort of their 9 to 5, risking financial stability and the ability to feed, house and clothe their family (note: if you started your first business whilst still at school then please ignore this paragraph - you were born to this!).
My seminal moment was a bad day with my bad boss.
And so I handed in my notice on a cold Christmas eve and set about building our first startup. The business, www.clinicappointments.com, was, at the time, the very first remote receptionist service dealing exclusively with healthcare clinics in the UK and Europe. The things that I learnt along the way, from conception to the sale of Clinic Appointments, have been crucial in helping shape the development of EvantoDesk.com.
Key Lessons Learnt:
Prerequisite – Customer Validation
This post assumes that you have gone through the process of identifying your customer and that you have validated your business idea by asking your intended customers whether they would pay for what you intend to offer. This is how dropbox did it. And the idea of fail fast, fail cheap is detailed nicely here.
Customer validation is vital -
don't just assume your business idea will have customers willing to pay for your product – instead prove it before you spend too much time and money.
Ok, with that done, you can carry on…..!!
Lesson 1 - Outsource
A wise man once said to me,
"why buy & learn hardware when you can pay an expert to do it?"
Not poetically memorable, but this was the key bit of advice that enabled our business to succeed rather than fail. It pains me to say that the wise man was my brother, Pete. Not blessed with much common sense, he certainly has more than his fair share of the family brains (leaving the rest of us siblings a bit short).
The particular conversation we were having at the time related to call-centre hardware to enable us to route calls to our receptionist staff. I was considering purchasing expensive hardware and would have had to learn how to install and maintain it. If the hardware failed, it would be expensive to fix, our service would be down = catastrophe!!
With hardware, all of the receptionists (at the time we didn't know we'd eventually have 18) would have to work from our office, which was currently a spare room in our house!
So, I searched the internet looking for virtual call-centre services. There were quite a few and I spoke to at least 5 or 6 before finding the company that was the perfect fit.
3 vital tips to follow when finding an outsourced service provider:
all of the Sales Reps that I spoke to said that yes they could offer specifically what we required but I made sure I dug deeper and asked them to detail or demonstrate what we needed. This often left them floundering. So,

don't accept a yes from a sales rep

- ensure that their product will deliver what you need by seeing it in action or having them detail the process.


there was one company that could offer what we required, however the sales rep seemed inconvenienced by having to demo his application to me and so the fit was right technically but certainly not in terms of building a strong working relationship. So,

don't settle for second best, keep searching.


The search led me to Tony Jenkins from

www.callagenix.com. Their product was great.

It fitted our needs perfectly. And Tony was great. No slippery sales-talk promising the Earth. No stumbling. He knew the product they offered and didn't pretend it did things it didn't, instead he was proactive in describing alternative solutions to our needs where required.
By outsourcing our call handling, the stress was gone (how much is reducing stress worth?)
I no longer had to become a call-centre hardware expert and I could leave all the stress of ensuring our calls were routed correctly to Callagenix. In hindsight, it also meant that we didn't need to have 18 receptionists working from our spare room, which would have meant renting office space as our spare room isn't huge (and was soon occupied by our first-born child, who wasn't, and 6 years later, still isn't, particularly quiet!)
Because of our experiences with Clinic Appointments, the idea of outsourcing was crucial to our business plan with EvantoDesk.com. For example, we have outsourced our email delivery to Mailgun and have been extremely impressed so far.
Lesson 2 - Keep costs to a minimum!
This might sound obvious but it really wasn't to us. Let's just clarify -
I don't mean go for the cheapest option - no way.
For example when looking at virtual call centre companies, we barely looked at the price; the only criteria we had was to find the best and most robust service. A business built on the cheapest option would never have even got off the ground.
But there were other aspects of our business model that could be changed. For example, we initially started to look for office space. I fancied a plush city centre office! Another wise man (this time my dad) said "why do you need an office?" I couldn't really answer this and so we saved ourselves a small fortune and used a spare room. On the occasions I needed to meet clients, I used hotel reception areas or travelled to them.
Another way we cut costs was to put all of our staff on a self-employed contract. Now, this may vary from country to country, but in the UK, where all of our Clinic Appointments staff were based, we were legally allowed to do this as they met all the required criteria.
Lesson 3 - Get a good - sorry no – a brilliant accountant
If you are planning on selling your start-up one day, you should ensure that, from day one, your accounts are in order. The selling process involves legal teams that will go through your accounts with a fine comb and,
if there are any discrepancies, these will be jumped on and will cost you in legal fees,
and could even scupper the deal.
We initially went with an accountant that offered us a knock-down rate as we were starting out. He was a nice guy and even dropped in at our house to catch up on the latest figures etc. Sadly though we just didn't feel he was maintaining our accounts well enough and mistakes were being made and emails unanswered.
Fortunately a family friend recommended their accountant as an alternative. We immediately switched and he had to sort through the current mess our accounts were in. I shudder to think how we might have sold our business if we had stayed with accountant number one. To be honest the sale would never have gone through, or would have had too many liabilities for us to stomach.
Accountant number two (Colin Warren), who we are now also using for EvantoDesk, was superb and, whilst much more expensive, saved us more money by being meticulous (and tax-efficient). The switch certainly paid for itself not just whilst we owned the business but also when it came to sell, as there were no accounting discrepancies.
Lesson 4 – Marketing Your Startup
With Clinic Appointments, we were breaking new ground. We'd spotted a gap in the market before anyone else and set about filling it. On the face of it, that might seem like the best way to make a fortune, but hang on - there was no one looking for our service. No one had heard of what we planned to do, no one had thought about it and no one was searching the web for a service like ours.
So, we needed to spend a huge amount of time on marketing (and, in our case, also plenty of cash). Marketing can be a trial and error process that will unfortunately vary from business to business. So all I can do is say what worked for us.
We:
firstly identified our

target market. For us it was easy - we wanted private healthcare workers; Osteopaths, Chiropractors, Private Medical Doctors etc.


We then identified our

best marketing medium. Now remember, no one was searching the internet for a service like ours. So, we identified the healthcare journals in each sector that had the biggest circulation and put a 1/4 page advert in each. But…the response was poor. Really disappointing. So, we then tried again, but this time paid for a brochure insert into each copy. Bingo. The phone didn't stop ringing after that.
With EvantoDesk.com our target market is huge in comparison – SME's from across all industries. But, like with Clinic Appointments, we are primarily targeting companies that have no idea we exist and so aren't looking for us. An experienced investor told me the other evening that this was not a good situation to be in – particularly as our target market was so large and varied. His suggestion is that we
target small sub-markets within the market
so that we can then focus on each industry separately.
There are plenty of free ways to get publicity for your business, from content marketing, getting influential bloggers to review your product, to viral videos and we'll be sharing our experience of some of these in a future post.
Lesson 5 - Setting your price
Setting your price is a tricky decision. You need to do some hard math and decide how much you want to make from your business, take away your costs and hey presto there's your price.
You may find your price is way too high compared to competitors (if you have any). In which case, don't give up but do go back and work out where you can make savings without compromising quality. If someone else is doing it for $n - then so can you (although if the competitor is global they may just simply benefit from lower wages in their part of the world). If you can't compete on price then look at other aspects of your business model e.g. better quality, being local etc. But then validate this with your customers i.e.
is there a market for your product at your price?
With Clinic Appointments we first set out with far too low a price. We had no competitor's prices to guide us, we had to decide ourselves (and as such would set a precedent for the new sector). It soon became apparent that we'd work very hard but would lose money. Our cash flow dried up. We could not continue. We could not pay our staff.



It was at this point that our startup, despite being a well validated business with lots of customers, nearly died -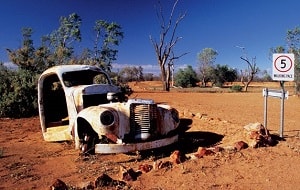 This is what our startup nearly looked like after just 6 months, despite a well validated business with lots of customers.
It was a terrible time and we literally were just hours from having to close our business. We managed to secure some last-minute investment and as quickly as possible changed our pricing structure to ensure that we would make the required profit after costs.
The investment and change in pricing saved us and we just squeezed through that difficult period
Changing the price structure for our existing clients wasn't easy and we made sure we provided them with our reasons rather than just impose a price-hike. Given reasons would help to soften the blow. The reasons given included improving our IT infrastructure and ensuring we could afford to employ the best receptionists. A few eyebrows were raised but no clients left. They were all happy to pay for what had fortunately become an indispensable service for them.
They themselves were following rule 1 – outsource (in this case, to us)!
Key Blog Focus Points:
Prerequisite: Validate your idea with customers so you fail fast and fail cheap.


Outsource complex aspects of your business.

Don't try and become an expert in everything, search for a company that is already an expert, that will remain an expert, and pay them to provide that service to you.


Keep costs to a minimum.

Spend your money on the most important aspects of your business. For us this was the virtual call centre software. Identify the less important areas of your business and see where you can cut costs.


Good accounting practices.

Ensure that your accounts are meticulously prepared and maintained, particularly if you plan to ever exit your business one day.


Marketing your startup. Assuming that you have defined your customer persona at the customer validation stage (prerequisite stage), you need to then identify the best marketing medium to reach them. Sadly there is no hard and fast rule, and often trial and error is the only way – but do keep costs to a minimum and carry out marketing trials first where ever possible (fail fast, fail cheap). And explore free marketing (content marketing, influential bloggers and social media – all a future post topic on our blog!)


Set your price.

Make sure you are able to make the profit you require from the price you set, sounds obvious but doh! we didn't get it right first time round and, as a result of having no cash, our startup nearly died after 6 months.
Clinic Appointments survived the early-burly days and became a well-performing small businesses from which we found an easy exit when the time was right.
Please subscribe on our blog home page to be notified of every new post. We hope each post will give you vital information to aid your own startup journey.
In the meantime, as is the hash-tag of the EvantoDesk.com accelerator program eSpark, #GoDo!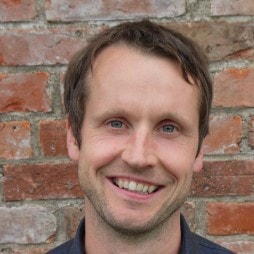 About the author: Simon Sewart is the CEO of his 2nd startup EvantoDesk.com (simple help desk software for small and medium sized businesses).